What We Offer
Products and Services
Network Solution
We will create the right data network for your company needs. Masterplan, Implementation, and Configuration of Computer Networks to support efficient data transmission.
Server & Data Center
We are ClearCenter Regional Partner in Indonesia that provides the leading stable, reliable and secure operating system, ClearOS, for your server systems and data center.
Software Development
We have experienced and skilled System Analysts and Programmers that will be ready to help you to build production software that suits your business support needs.
Telecommunication
We have completed various projects related to data, voice and video streaming. In collaboration with various telecommunications operators to presents solutions for customers
About Us
Your Reliable IT Partner
PT. Netsindo Sentra Computama is a Professional IT Consultant and Implementation of IT Infrastructure, Networks, Server, and construction of the Data Center System. We also provide secure, reliable and stable software solutions to help businesses be more effective and efficient.
Our collaboration with leading IT vendors in the world to present appropriate solutions for all IT requirements of the client. Client satisfaction is our primary goal.
Contact Us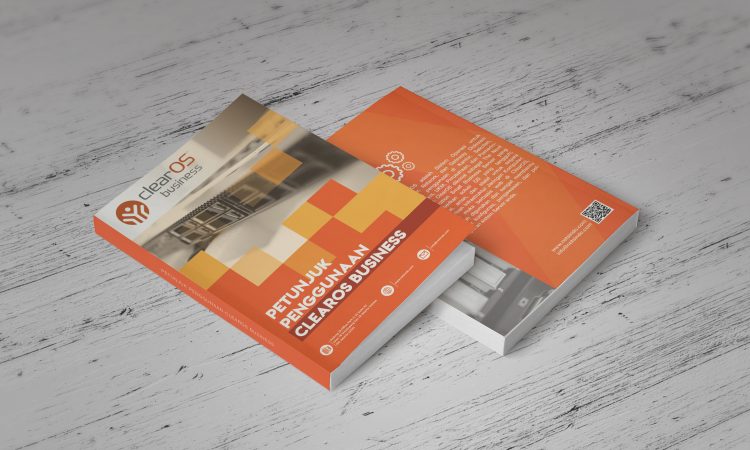 Buku ClearOS Business
Alhamdulillah, akhirnya tim dokumentasi Netsindo berhasil menyelesaikan penyusunan Buku Petunjuk Penggunaan ClearOS Business ini. Buku ini didedikasikan untuk seluruh pengguna ClearOS di Indonesia, dari anggota-anggota Komunitas ClearOS Indonesia sampai ke klien dan mitra Netsindo yang menggunakan ClearOS diseluruh server-server produksinya. Terima kasih atas partisipasinya dalam menguji, mengevaluasi, dan memberikan masukan-masukan kepada Tim Teknis Netsindo sehingga selama kurun waktu 10 tahun ini, kami terus berkembang dan memperbaiki kualitas layanan.
Download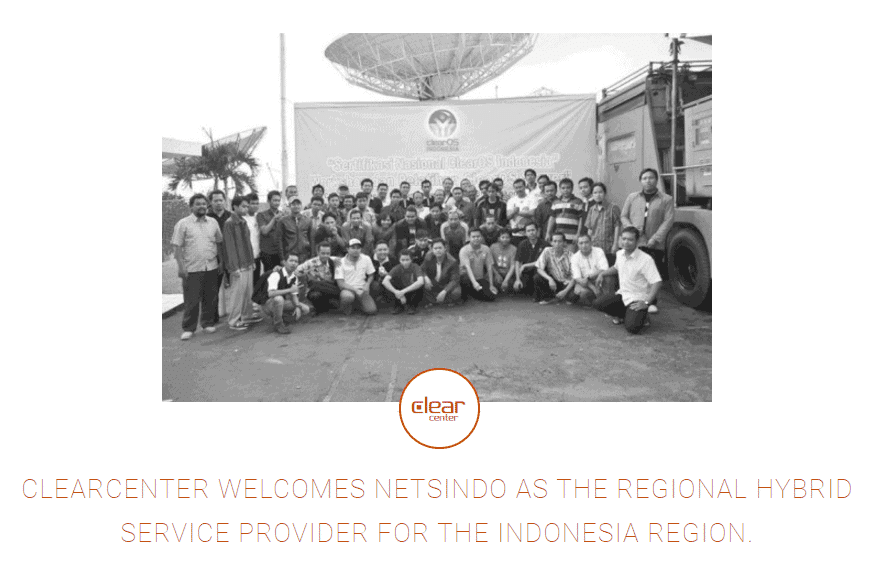 BREAKING NEWS : ClearCenter Regional Partner in Indonesia
"Netsindo brings the kind of resources, commitment and expertise ClearCenter desires for the Indonesia Region", said Michael Proper, CEO of ClearCenter. "Netsindo has proven his commitment to drive the awareness and adoption of ClearCenters Products for more then 3+ years now." He added, "The ClearCenter Partner program allows partners like Netsindo to build a valuable business with ClearCenter's IT Products for the Server, Network and Gateway IT Layers. We look forward to working with Netsindo team to bring ClearCenter Products to the Indonesia Region."
Read more ...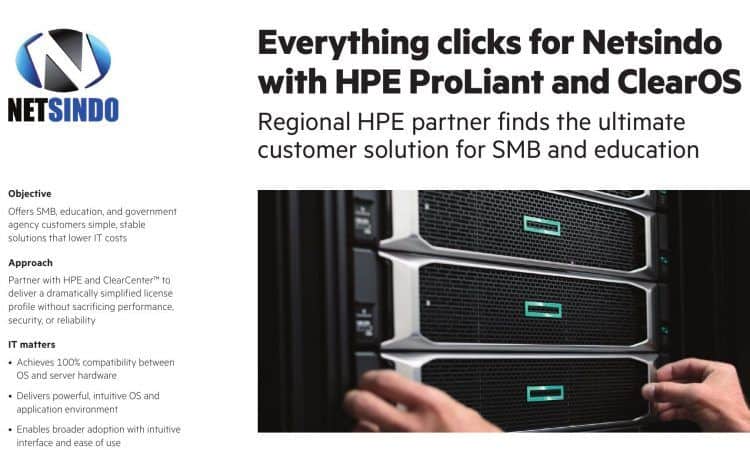 Everything clicks for Netsindo with HPE ProLiant and ClearOS
Sometimes things just click. It's as true in our day-to-day existence as it is in the IT world, and it's a reminder that conventional wisdom and industry trends don't always mean the best outcomes for business.
It's something Andi Riza, owner of Indonesian IT service provider, Netsindo, experienced when he first discovered ClearOS. At the time, he was managing IT for small and medium-sized businesses in Indonesia. His company, Netsindo, was looking for simpler, more cost-effective ways to help its customers. And that's when it happened.
"When I first saw it, I recognized it as a huge opportunity to bring Linux into places that normally wouldn't adopt it," Riza recalls. "ClearOS makes Linux easy to understand - I was really excited the first time I used it."
Read more ...
Top 10 Data Center Consulting / Implementation Service Companies 2018
With several data center consultants, implementation partners, and industry experts in the market today, organizations find it difficult to choose the right service providers based on their unique business requirements. APAC CIO Outlook magazine's editorial board, with the support a distinguished panel comprising of CEOs, CIOs, VCs, and industry analysts, has put together a list of select data center consultation/implementation service providers that are generations ahead in terms of value delivery.
We present to you APAC CIO Outlook Top 10 Data Center Consultation/Implementation Service Providers - 2018.
Read More
Testimonials
what people says about us
I'm proud to call Netsindo our Regional Partner for ClearOS in Indonesia. I work closely with their senior staff and am continually impressed with their ability to deliver IT to those in their region. They come with my highest recommendations!

Devin Johnson

COO ClearCenter
Learning Center
Fresh from The Oven